How novel approaches can facilitate and catalyse the exchange of data in line with European values, infrastructures and legal frameworks?
On 24 January at 14h00 CET (UTC+1), a webinar will be held to present the results of a set of experiments related to emerging technologies and innovative approaches to data sharing. Leading experts will present the report "Emerging Approaches for Data-Driven Innovation in Europe" and will provide an overview of the scenario from a scientific and policy perspective.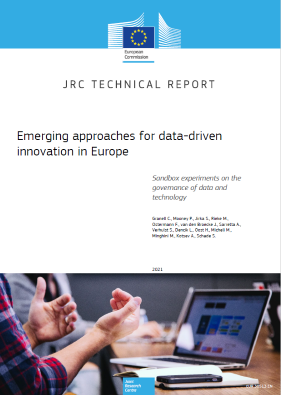 The session will be divided into the following three sections:
Innovative approaches to data sharing through sandboxing

Alessandro Sarretta from National Research Council, Italy
Peter Mooney from Maynooth University, Ireland
Just van den Broecke from OSGeo.nl, The Netherlands.

IoT

and decentralised architectures

Frank Ostermann from University of Twente, The Netherlands
Simon Jirka and Matthes Rieke from 52°North Spatial Information Research GmbH

The social and organisational dimensions of data-driven innovation at the local level

Stefaan Verhulst from The GovLab, New York University, US
Lina Dencik from Cardiff University, UK
Hillen Oost from Association of Dutch Municipalities / Futura Nova.eu, The Netherlands
Each session will have a discussant from the EU Commission and a Q&A in which participants will have the chance to interact and share their experiences.
If you find it interesting so far, don't miss the opportunity to learn more: register here
More information about the webinar on the official ELISE website